Inverted Metallurgical Microscope
M-Depot Item No: MC-01500
Price: $1,455.00
Compact, Inverted Metallurgical
Low Cost
Binocular
100x to 625x Magnification Standard, 50x & 1000x Optional
Includes Plan 10x, 20x and 50x Objectives
5x and 100x Optional Objectives Available
Includes 10x and 12.5x Eyepieces
Halogen Illuminator
Integrated Double Layer Mechanical X/Y Stage with Clip
---
go to product details
Similar Products
Inverted Metallurgical Microscope w/C-Mount
Our Price: $2,295.00
Metallurgical Trinocular Upright Microscope
Our Price: $1,795.00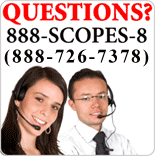 ---
Sales & Customer
Service Assistance:
Monday - Friday
8:00 AM - 5:00 PM PT 1-888-SCOPES-8
(1-888-726-7378)
Email Us
What do our Customers say about us?


Inverted Metallurgical Microscope
Simple and compact, yet powerful metallurgical capability
New design is compact, yet with many built-in features and the magnification capability to handle a variety of different applications. At a very affordable price! Perfect for routine metallurgical applications in an industrial or educational environment. Rugged construction and optional lenses available. Includes both 10x and 12.5x eyepieces; both styles able to accept a
19mm diameter reticle
(note: requires
19mm c-ring
).
| | |
| --- | --- |
| Objective Lenses | Long working distance plan 10x, 20x and 50x standard. 5x and 100x optional |
| Objective Nosepiece | 3 position objective nosepiece |
| Head | Binocular viewing head, inclined 45 degrees |
| Eyepieces | WF10X/18mm and WF12.5X/14mm included |
| Interpupillary Adjustment | 54 ~ 75mm, single diopter adjustment |
| Focus | Low position coaxial coarse and fine focus controls |
| Stage | Integrated double layer mechanical stage with coaxial controls, 180mm x 155mm. One stage clip. |
| Stage Travel | 40mm (X) and 30mm (Y) moving range |
| Stage Inserts | Includes (1) tear drop and (1) circular hole stage plate inserts |
| Illumination | Variable 12 volt, 20 watt halogen illuminator with lamp centering mechanism |
| Filters | Integrated green, yellow and neutral density filters included |
| System Dimensions | 216mm x 381mm x 394mm (W x D x H) |
| Power | 110/220 VAC |
| Dust Cover | Included |