Ring Light Adapter, 49.5mm with Cover Glass
M-Depot Item No: S-22642
Price: $37.95
Holds Ring Light on GS Stereo Microscopes
Includes Protective Cover Glass
2 Slots
---
go to product details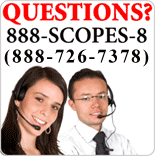 ---
Sales & Customer
Service Assistance:
Monday - Friday
8:00 AM - 5:00 PM PT 1-888-SCOPES-8
(1-888-726-7378)
Email Us
What do our Customers say about us?


Ring Light Adapter, 49.5mm with Cover Glass
Ring Light adapter allows an annular ring light to be mounted on the GS series stereo microscopes. Includes cover glass to protect objective lens from dust and scratches. See our item number
S-22460
if cover glass is not desired.