Z-14 Continuous Zoom Video System, Auto Focus, Plain Stand
M-Depot Item No: Z-22000
Price: $1,845.00
Color Video and Digital Outputs
Remarkable 1:14 Continuous Zoom
Fully Motorized Zoom and Focus
Step and Fine Zoom Controls
Hand Remote Controls Zoom, Focus and More
Sophisticated and Flexible Yet User Friendly
Powerful Motic Images Plus Software Included
172mm Working Distance [with 0.5x Standard Objective]
Foot Control Option
Myriad Connectivity Options
---
go to product details
Similar Products
LCD Zoom Video Microscope, Track Stand
Our Price: $2,745.95
Video Imaging System on Boom-Stand
Our Price: $2,995.00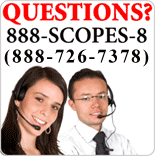 ---
Sales & Customer
Service Assistance:
Monday - Friday
8:00 AM - 5:00 PM PT 1-888-SCOPES-8
(1-888-726-7378)
Email Us
What do our Customers say about us?


Z-14 Continuous Zoom Video System, Auto Focus, Plain Stand
Bringing the world into focus... at a price that'll make you take a closer look.
Boasting an astonishing 1:14 zoom ratio, the Z-14 is a remarkable optical magnification system that's revolutionary in design and function. The Z-14 allows users to zoom from one magnification to 14x without having to swap out auxiliary lenses or perform other tedious modifications. Zoom with ease using either step (whole number change) or fine (continuous) zoom controls. An incredibly user-friendly system that is also remarkably sophisticated, the Z-14 features a seamless auto-focus/manual focus transition, with a complete range of heights from which to choose manually. And when you need multi-faceted imaging capabilities, you can rely on the Z-14. With its
Motic Images Plus
software, it's ideally suited for the rapid inspection and quality assurance industry. This state-of-the-art software enables the Z-14 to perform measurement, cataloging, and documentation functions in one convenient package. Users are afforded nine manual measurement options ranging from simple lines to irregular shape formats, with all measurements exportable to Excel. The step-by-step calibration wizard enables pinpoint accuracy. Auto segmentation and auto calculation functions are easily exportable. And an image comparison function allows for side-by-side image comparisons. The Z-14 is video based with a 172mm working distance [0.5x standard objective], making it indispensable for an array of applications ranging from video inspection to micro welding and from jewelry repair to biological dissection. Powerful and flexible, yet remarkably compact, the Z-14 basic system connects to any color S-Video or Composite (TV) capable monitor or directly to your computer via USB (or all three simultaneously!). It is easily custom-tailored to your specific requirements with a plethora of accessories and options for stands, auxiliary magnification and illumination.
This configuration of the Z-14 includes six basic parts:
Zoom assembly
The remarkable optical zoom Z-14 zoom head with head holder outputs >480 lines of resolution to lessen the strain on the user's eyes when viewing small or complicated samples. The zoom assembly includes an alignment sticker that corresponds with a sticker on the head holder to automatically align the sensor into the correct viewing position. The system also allows for accurate perpendicular viewing by the camera sensor.
Objective
The Z-14 comes equipped with a standard 0.5x objective that produces a magnification ratio of up to 48 (depending on monitor size and display format). The optional 1.0x objective increases the magnification ratio to as much as 96x with a working distance of 75mm.
Stand
With the focus mechanism built into the stand, the Z-14 guarantees users perfect perpendicular observation of samples. The set-up is easily integrated with fluorescent, LED or fiber optic illumination options. Plus there's an optional mechanical stage that attaches to the stand and offers even greater precision for sample movement. Best of all, the Z-14's 330mm (w) x 280mm (d) stand is incredible space efficient while still allowing users ample workspace. Optional Boom Stands, X/Y Movement and Track Stands are available.
Control box
The incredible technology that makes the Z-14 so powerful and flexible is powered by a standard universal power supply input and converts and directs the zoom assembly while outputting the color visual information to three simultaneous outputs:
RCA video signal cable
USB signal cable
S-Video signal cable
Hand remote
The system's magnification controls are right at your fingertips with the Z-14's convenient hand remote, which is powered through the control box via a 1.5 m cable connection and allows the user to conveniently control:
Step and continuous zoom through the entire 1x to 14x magnification system, staying in focus every moment
Auto and manual focus with focal plane adjustments to allow for viewing of samples with numerous layers
Brightness to correct the absorption of the illumination by the zoom assembly to produce the best image
Backlight effect to allow for a smoother overall appearance without compromising image accuracy
The optional foot pedal allows for hands-free fine zoom control.
Motic Images Plus software
This simple yet powerful program provides features of the most sophisticated software allowing the user to document, catalog and conduct manual measurements.
Observation and capture interface allows users to adjust contrast, brightness and hue to present the optimum image. Users can easily capture one frame, multiple frames or video of samples.
Cataloguing system automatically saves all capture images to specified albums and eliminates mishaps caused by accidental deletions or forgotten savings.
Allows images to be exported to other file formats (tiff or jpg)
More details can be found here
The basic package also includes
Focus block
Motic L3 video capture card
Calibration slide
Available options include
Foot pedal control
1.0x objective lens
Fiber optic, Fluorescent and LED illumination
Mechanical stage for plain stand
Boom stands, Track stand, Articulating arm stand
ZOOM BODY - Standard Magnification
3.4x – 48x (0.5 objective, 19" monitor, 800 x 600 display format)
Zoom Ratio
1:14
Standard Object Field
110.0mm x 80.3mm to 7.9mm x 5.7mm
Working Distance
172 mm with included 0.5 objective, 75 mm with optional 1x objective
Magnification Controls
Motorized step and fine zoom via hand remote
Optional Magnification
6.9x – 96x (1.0x objective, 19" monitor, 800 x 600 display format)
Optional Object Field
55.0 mm x 40.2 mm to 3.9 mm x 2.9 mm
Optional Magnification Controls
Fine zoom via optional foot pedal
CAMERA - Sensor
Color 1/4-Inch CCD sensor built in (Sony)
Maximum Pixels
795 (h) x 596 (v) 470K
Effective Pixels
752 (h) x 582 (v) 440K
Resolution
>480 Lines
Output
Color USB 2.0, Composite, S-Video (simultaneous)
System
NTSC
Signal Processing
Digital Signal Process
White Balance
Auto White Balance
Shutter
Auto / Manual (1/50 – 1/10000)
Sensitivity
1 Lux
HAND REMOTE - Zoom Movements
Step and fine
Focus Control
Switch between auto and manual control
Brightness Control
Controls brightness, positive and negative
CAPTURE CARD - Function
Capture and measure
Supports RGB
32, 24, 12
Input Signal
S-Video and RCA
Output Signal
S-Video
Maximum Capture Window
640 x 480
Supported Systems
NTSC / PAL
Included Software
Motic Images Plus 2.0 ML cross-platform, TWAIN compatible Compatibility: PC (for Win XP, Vista, Win7), Mac (OSX); (optional Version 3 upgrade available)
Compatibility
PC (for Win XP, Vista, Win7), Mac (OSX);
(S-09065 - Version 3 upgrade available)
Features
Snapshots, annotation, measurement, live image recording, and much more-
Click Here to view additional software features.
Minimum System Requirements
Pentium II, 1 GB unused hard disk space, 128MB RAM, 16MB display memory, PC (for Win XP, Vista, Win7), Mac (OSX)
Stand
Incident large working area stand
Focus Travel
48mm
Head Mount
74mm
POWER - Input
90V - 240V Universal Power Supply
Consumption
4.2 W (maximum)
ENVIRONMENT - Working Temp
Temp. -10.0 C – 50.0 C
Working Humidity
10% - 90%
Storage Temp
Temp. -20.0 C – 60.0 C
Storage Humidity
0% - 90%
DIMENSIONS - System
363mm (h) x 330mm (w) x 280mm (d)
Shipping
460mm (h) x 400mm (w) x 400mm (d)

Additional Product Information